On October 10, 2009 I woke up 45 minutes after falling asleep to someone calling my name. After wondering what that was and dismissing it, I realized my husband was snoring really loudly. I almost rolled over and went back to sleep but I felt the spirit strongly tell me something was wrong. I sat up and tried to wake up my husband and realized he wasn't snoring, he wasn't even breathing at all. He was suffocating and he was blue.

That night everything went wrong... yet everything went right.

That night was the first night we slept without the loud portable air conditioner in our room. That night our kids miraculously stayed in their own beds. That night while waiting for the ambulance, I let the spirit guide me as I made my way to one neighbors house but got directed to another neighbors home, who I later found out was a nurse. That night my step Dad gave my husband CPR which he had just became certified in weeks before.

You see, if the loud air conditioner had been on, I wouldn't have been able to hear any sounds he was making. If the kids were sandwiched in between us, I probably would've rolled over and went back to sleep. If I didn't go to my neighbor the nurse, she wouldn't have been able to do the other things we weren't trained to do. If my step Dad hadn't just been certified in CPR, it wouldn't have been fresh in his mind.

But the days in the ICU were dark days for me. I hardly remember them. I don't know what I did, I don't remember where my kids spent their time. I was focused on him surviving. And being there for him whether he was asleep or not.

Then he woke up:

He couldn't even move the side that wasn't paralyzed, and had to be hoyered to take a shower.
Despite the look on his face, he said he thought it was fun.

Then therapy started.
And it was a milestone when he could sit up for 3 seconds on his own.


And then another when he could lift his good arm up in the air. Finally his good leg began to move. And lastly his paralyzed right arm started to get movement back. Everyday he made progress and everyday we celebrated.

The day the trach came out was one of the best days. It meant he was breathing 100% on his own. It was a good day. But he still couldn't talk. So we prayed, he worked hard and he was very patient. He began talking little by little. Mostly I read his lips for a while, which I am really good at now. But his voice came back, shaky and weak, but it is here. And I love the tenderness of it.
Finally, we moved to an acute rehab center where he does intense physical therapy. He moved there on December 17th. All kinds of test were done on him.
An EEG to check for brain damage, a CT Scan, an MRI and loads of blood work. All came back with positive results.
When he first got there he couldn't wheel his own wheelchair, sit up, stand on his own, he basically couldn't do much. Both legs had to be moved for him and the therapists had to hold up most of his weight. A couple days after being there, he was making great and speedy progress.

Then there was today. I watched my husband take his steps on his very own. He made his way from across the room to where I was sitting, and looked down at me and smiled. I smiled back...big time. I am so proud of him.

As you can see, he is not independent. His right leg has barely any movement, but enough to take steps. And that is what our Heavenly Father asks of us right? "Take the steps we can take."


It has been a long and trying 3 months from this:
To this: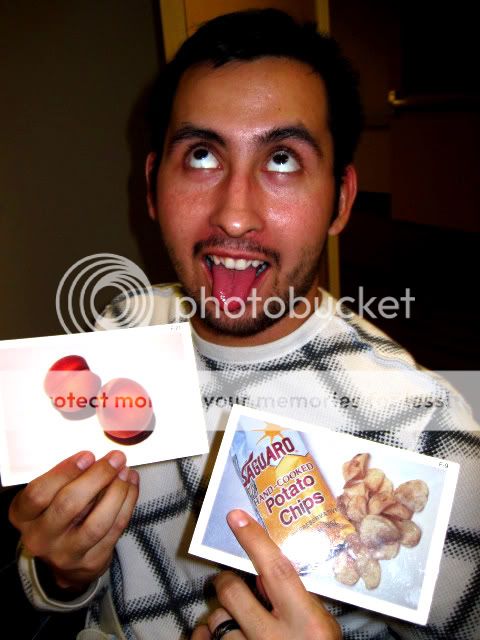 But I am so grateful for this trial. For what it has already taught me and will continue to teach us as our life together goes on.
I have a greater testimony of the Atonement, of faith, the power of prayer, the whisperings of the Holy Ghost, and patience. I have gained a greater love for my dear husband who melts my heart every single day. I am so grateful for all the many kind friends I have, all of you, who have been going through this with me and prayed for us. I am forever indebted to my family, Mr. C's family (every single one) and mine, who has shown me what it means to join together and form an army so that we could conquer this battle together through faith and prayer.
And to a kind Father in Heaven, who spared my husband, who answered my prayers, who sent me tender mercies everyday, who sent me pure miracles the night it happened, who knows me by name, who know what I need and when, who wrapped His love around me when I was curled up in a ball: I am not worthy of the blessings He has given me in my life, especially the last 3 months. And I promised Him, I will spend the rest of my life trying my very best to make it up to Him.
Thank you for going on this crazy ride with me. Thank you for your sincere comments, emails, thoughts and prayers. They mean everything to us.
Lately, I have been getting asked,
"Is it weird that you're going to all of a sudden have a husband who is paralyzed?"
"

No, I'm just glad to still have my husband

."
Mr. C comes home next Wednesday and we are so anxious.